We are fundraising again with the Entertainment book. There are great early bird offers, if you pre-purchase before the 31st March you will receive additional vouchers worth over $200, the book will be available at the end of March and contains many 2 for 1 or up to 50% offers from restaurants, cafes, entertainment and activities, travel and more.
The book will be available in hard copy or digital. The cost per book is $65, from which MS Waikato will receive $13. The book value is over $20,000.
To purchase a book please click here, the books can be collected from our offices or mailed to you. If you have any questions please do contact me – This email address is being protected from spambots. You need JavaScript enabled to view it..
Thank you for your support.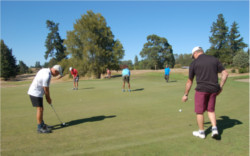 Our annual golf tournament is taking place on Friday 7th April, this will be played on the Lochiel course at the Riverside Golf Club. Register before the 30th March and early bird entry is only $30pp, after this date the entry fee is $40pp.
This is a stableford tournament, it is a fun day out and is open to players of all abilities.
All funds raised will remain in our region to assist with the provision of support services for our clients.
To participate or for more information please follow the links:
Entry form for the 2017 Golf Tournament; Information on the event; 2017 Golf Flyer.
Thank you to our 2016 sponsors
If you would like information on sponsorship opportunities, or volunteering at the tournament please contact Janet on 07 834 4740 or email This email address is being protected from spambots. You need JavaScript enabled to view it.