Thank you to our sponsors and supporters.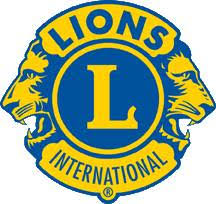 SPAN Trust
Aotearoa Gaming Trust
COGS - Hamilton City, South Waikato and Waikato West
WDFF Karamu Trust
Waipa District Council
Anytime Fitness – Hamilton Central
Gallagher Charitable Trust


Ngahinepouri Golf Club
Rehabilitation Welfare Trust
Norah Howell Charitable Trust
Glenice and John Gallagher Foundation
WEL Energy Trust
Hamilton City Council
Thank you to the following for their sponsorship and support of the 2023 Michael Ford Memorial Charity Golf Tournament, the event raised $8,369.
Gold Sponsors
Chris Lynch - Midland Neurology
Craigs Investment Partners Ltd
Dulux
Laser Plumbing Hamilton West
Hamilton Workingmen's Club
Keppler
Modern Construction
Move My Pension
Ngahinepouri Golf Club
Nigel Tate Financial Planning
Brian Perry Charitable Trust
Simon Boshier - Silver Fern Farms
Stainless Design Ltd
Sthil Shop - Te Rapa
New World - Te Rapa

Silver Sponsors
Your Way - Kia Roha

Bronze Sponsors
Crombie Lockwood Ltd
Davy Engravers
Direct Group
Flagstaff Pharmacy
Hoyts Te Awa
HR Connect
Smith & McKenzie
Bunnings Warehouse
NZ National Fieldays Society
OneStaff
Print House Ltd
Zealong
South City Pharmacy
Te Aroha Mineral Spas
Whttakers



Thank you to the Lido, Gavins, Gothenburg, the Wellington Hospitality Group and Flagstaff Pharmacy for their support and donations for the 2019 movie night - Rocketman. The event raised $1,333.