MS Waikato warmly invites our clients and their families/whanau, carers and associated health professionals to an education evening with Neurologist Dr Matt Phillips.
Dr Phillips will discuss Future Therapies in Huntington's Disease.
This will take place on Wednesday 4th December, 6.30pm (doors open at 6.15pm) at The Link (corner of River Rd and Te Aroha Street) and will be followed by a light supper.
To register please email Tracey - This email address is being protected from spambots. You need JavaScript enabled to view it. by Wednesday 27th November.
A donation towards the evening would be appreicated, there will be collection pots at the venue.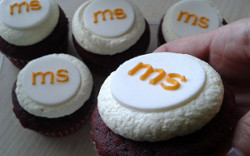 Join us at the Hamilton Workingmen's Club for a Christmas lunch. This will be a 2 course buffet and is subsidised for individuals who have paid their subs.
Date: Thursday 12th December 2019
Time: From 12.00pm for a 12.30pm lunch
Cost: $23pp or only $13 for 2019 financial members
Bookings are essential, phone Janet on 07 834 4740 or email This email address is being protected from spambots. You need JavaScript enabled to view it. by 9th December